Ray
Keymaster
Hans Renold (no, I did not misspell it), invented the "Bush Roller chain" in about 1880! The same basic design is still used today.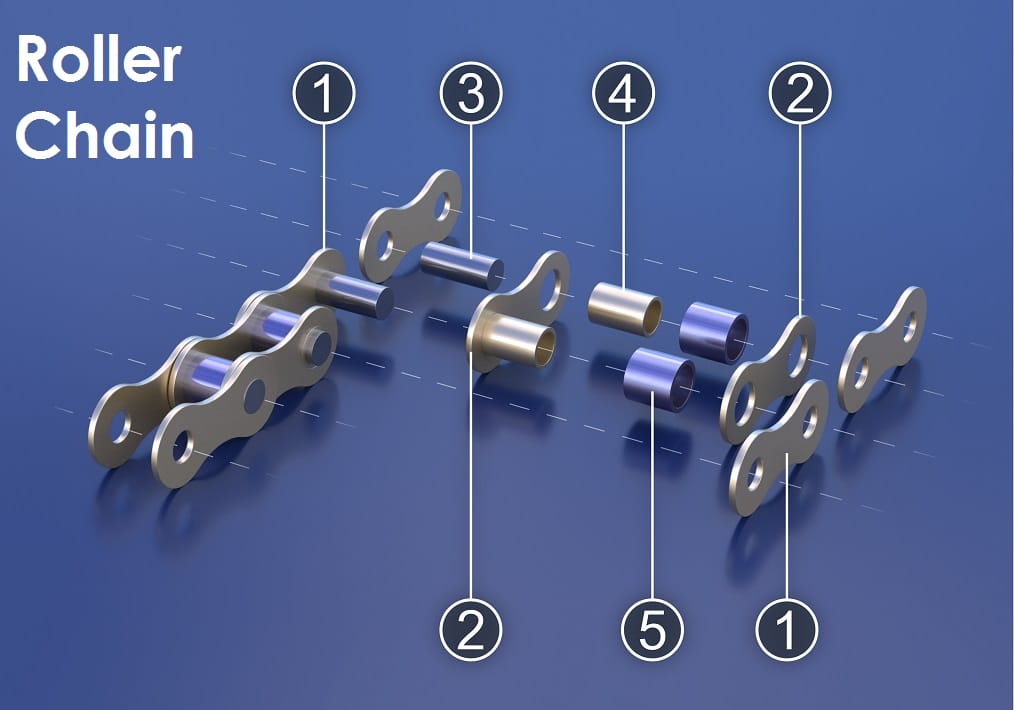 1: Outer plate, 2: inner plate, 3: pin, 4: bushing and 5: roller.
Not counting better metallurgy and a few nicks on the chain plates here and there (to aid changing gear), the most important variation to the Renold design for cycling, is having split the bushing in two and melded each part to the respective inner plate; see the Wippermann version.

That is 140 odd years of trying to work out how to lubricate that pin, bushing and roller! The lube just keeps getting flung off as the chain gets used. The "split bushing" allows lubrication to enter (and leave) the vital pin/bushing/roller contact points.
Chains are a sacrificial component of the bicycle drive train. Chains are very efficient for transferring power, until they "stretch" too far or break.
Chains "stretch" is simply "wear" at the pin, bushing and roller interfaces due to lack of lubrication or introduction of contamination that causes wear. the chain does not actually stretch.
Fully Enclosed Chains and Other Chain saving ideas
There were once and may still be, many bicycles with "enclosed" chains. These ran with oil lubrication but the outside elements and grit did/do not get to the chain as badly as non-enclosed chains. These enclosing devices prevent contamination and avoided the worst of the rain and road grime so the chain lasted longer; provided you remembered to lube the chain, but out of sight out of mind happened often.


Note that having a chain guard is NOT an enclosed chain. All a chain guard does is stop grease and grunge from getting on your clothes or leg. Such chains are still exposed.
We do not use fully enclosed options on a derailleur based gear systems, as the chain keeps moving in and out, making the fully enclosed idea impractical. Besides they would look naff and we do not want weird stuff on our carbon fibre BMC Cadel Evans Tour de France replica, nor do we want the chain breaking (well you need not worry Dom as you actually have to ride it to wear it out).
I have seen fully enclosed chains on motorcycles and they make a big difference in increasing the life of the chain. On motorcycles, enclosed chains are not popular, as they look naff. They are mostly on Agricultural bikes with some exceptions.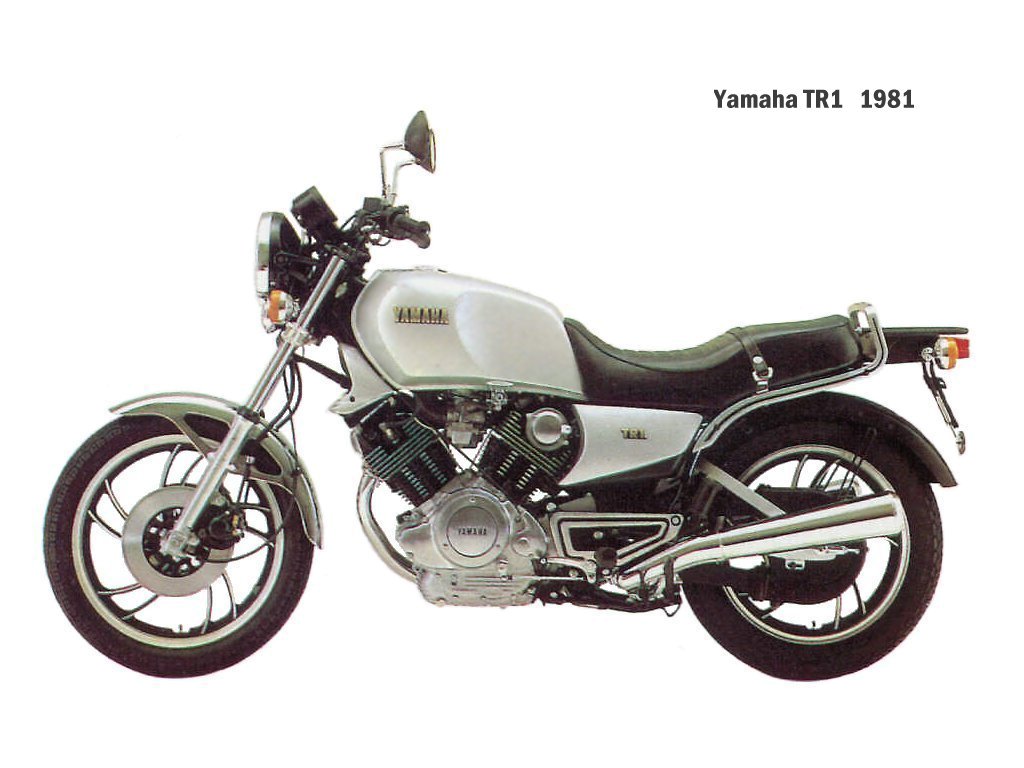 The Yamaha TR1 from 1980. Fully enclosed chain touring bike.
Cosmetics matter.